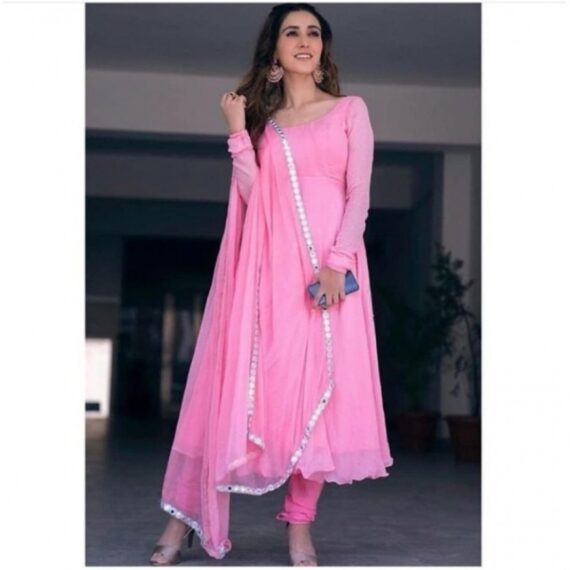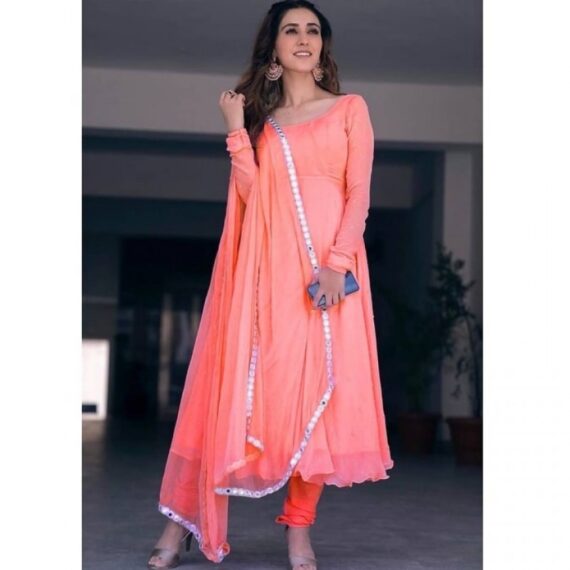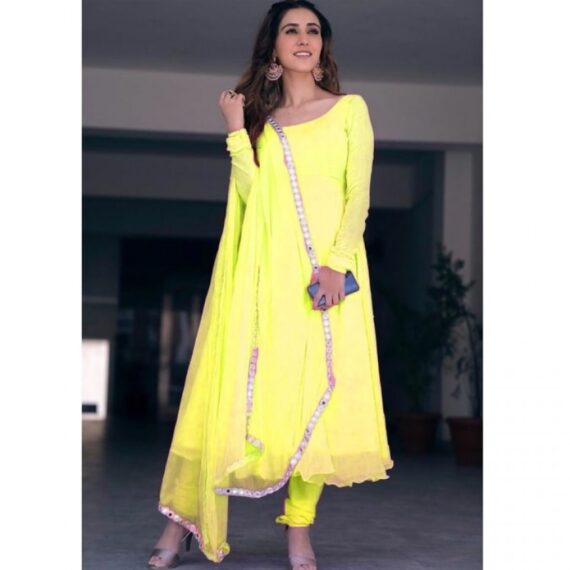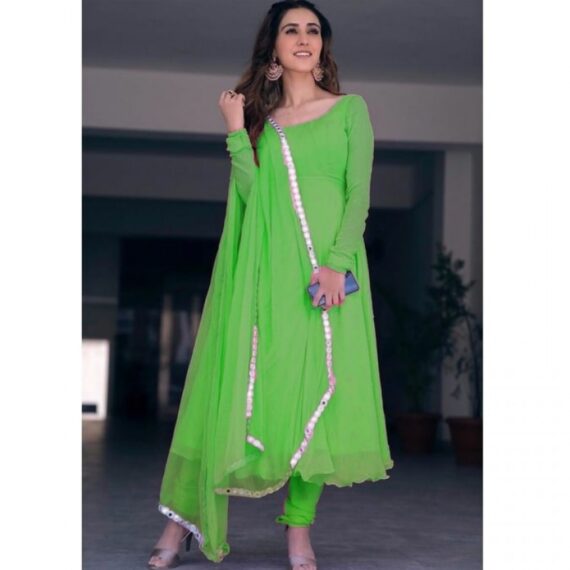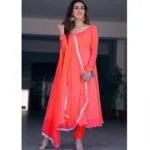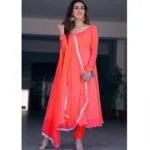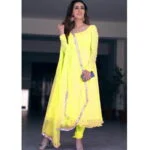 Mirror Laced Dupatta Chiffon 3 Piece Suit SM-671
25
people are viewing this right now
Guaranteed safe & secure checkout
Description
Introducing the exquisite Mirror Laced Dupatta Chiffon 3 Piece Suit, a captivating ensemble that will leave you spellbound. Crafted with meticulous attention to detail, this suit exudes elegance and grace, making it the perfect choice for your special occasions. With its focus on the beauty of chiffon, this suit promises a luxurious experience that will make you feel confident and beautiful.
Product: Mirror Laced Dupatta Chiffon 3 Piece Suit
Key Features of Mirror Laced Dupatta Chiffon 3 Piece Suit:
Material: Chiffon – Embrace the lightweight and ethereal charm of chiffon, ensuring a comfortable and graceful drape.
The fitting: Regular fit – Designed to flatter your figure while offering freedom of movement for comfortable wear.
Neckline: Round neck – A classic and versatile neckline that adds a touch of sophistication to the overall design.
Style and design: Embellished with a long chiffon frock with lining, complemented by a straight trousers for a streamlined look. The chiffon dupatta features a mesmerizing mirror lace, adding a touch of sparkle and allure to your ensemble.
Step into the limelight with confidence as you wear this Mirror Laced Dupatta Chiffon 3 Piece Suit. Each piece is thoughtfully designed to make you feel extraordinary, capturing the essence of elegance and grace.
What is included in the box:
1 Mirror Laced Dupatta Chiffon 3 Piece Suit – This box contains a complete ensemble that includes a stunning long chiffon frock with lining, a comfortable straight trouser, and a chiffon dupatta adorned with a captivating mirror lace.
Wash Instructions for Mirror Laced Dupatta Chiffon 3 Piece Suit:
To ensure the longevity of your Mirror Laced Dupatta Chiffon 3 Piece Suit, we recommend handwashing it with mild detergent in cold water. Avoid using bleach or harsh chemicals that may damage the delicate fabric. Gently squeeze out excess water and hang the suit to dry in a shaded area. Ironing should be done on low heat or using a chiffon-specific setting to maintain its pristine appearance.
FAQs about Mirror Laced Dupatta Chiffon 3 Piece Suit:
Q: What is special about chiffon fabric?
A: Chiffon fabric is known for its sheer and lightweight nature, providing an airy and graceful drape. It adds a touch of elegance to any outfit and is often favored for its delicate and ethereal appearance.
Q: Does the long chiffon frock have a lining?
A: Yes, the long chiffon frock included in this suit has a lining. The lining provides an additional layer of comfort and coverage, ensuring that the sheer chiffon fabric does not compromise your modesty. It also enhances the overall structure and silhouette of the frock, making it flow gracefully.
Q: Can I alter the length of the straight trouser to my preference?
A: While the straight trouser is designed with a specific length, we understand that individual preferences may vary. You can ask for any type of customization.
Q: Is the Mirror Laced Dupatta Chiffon 3 Piece Suit suitable for formal events?
A: Yes, the Mirror Laced Dupatta Chiffon 3 Piece Suit is perfect for formal events. Its elegant design, delicate fabric, and intricate mirror lace detailing make it a sophisticated choice for weddings, parties, and other special occasions. You'll undoubtedly make a lasting impression with this stunning ensemble.
Q: How long does it take for my parcel to arrive?
A: The standard delivery time is 7 to 10 working days all over Pakistan. If you need your parcel sooner, you can opt for our urgent delivery service, which takes 3 to 4 working days.
Q: What should I do if I receive the wrong or faulty item?
A: Your satisfaction is our utmost priority. If you receive the wrong or faulty item, please contact our customer service team on WhatsApp and provide us with the details of your issue. We will promptly assist you in returning or exchanging the item within 7 days of receiving it. Refer to our refund or exchange policy for more information.
Q: What are the payment options?
A: We offer cash on delivery all over Pakistan for your convenience. Additionally, you can choose to pay in advance through Easypaisa or direct bank transfer. Details will be provided during the order placement process.
Q: What if I cannot find the item I want on your website?
A: At our store, we believe in making your dreams come true. We are delighted to offer customization services according to your preferences. Simply send us your design on WhatsApp, and we will bring your vision to life.
Indulge in the enchanting allure of the Mirror Laced Dupatta Chiffon 3 Piece Suit and elevate your style to new heights. Embrace the elegance, grace, and confidence that this exquisite suit offers. Don't wait, make your statement now and place your order today!
Note: Limited stock available. Order now to avoid disappointment.
Additional information
| | |
| --- | --- |
| Weight | 1.00 kg |
| Color | Green, Orange, Pink, Sky Blue, Lime Yellow, Peach, Royal Blue |
| Female Size | L, M, S, XL, XS |